Fayette County Speedway
|
home


Pictures

2001 Winter Awards Banquet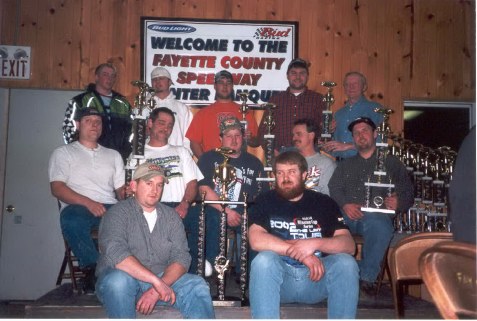 2 Man Cruisers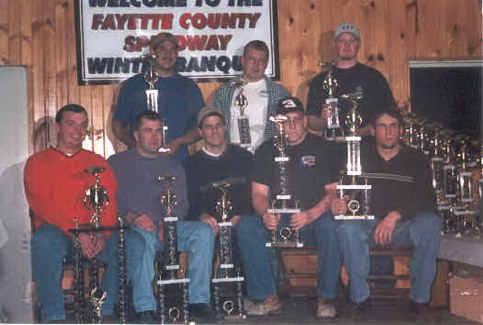 Hornet

Top: Nathan Cahoon, Adam Ewing and Matt Burington.

Bottom: Ryan Einck, Scott Lips, Murry Keatley, Gary Rotenberger and Matt Cahoon.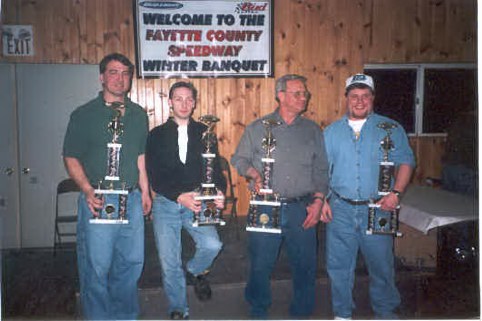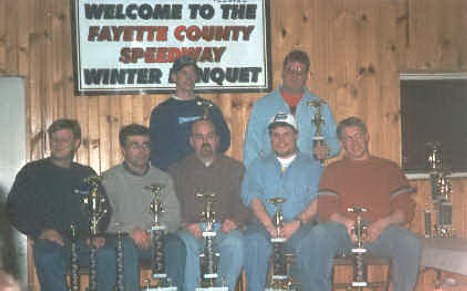 Stock Cars

Top: Chad Halverson and Scott Halverson.

Bottom: Kevin Bidne, Dale Kuennen, Tony Trower, Mike Darnell and Daryl Moss.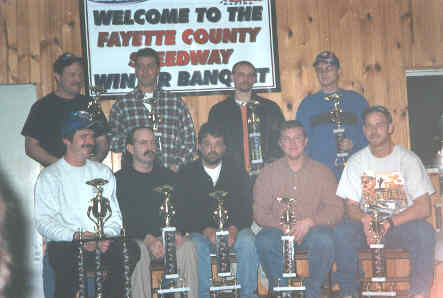 Hobby Stock

Top: Tracey Quigley, Aaron Kleppe, Jeramia Boyton and Dan Christopher.

Bottom: Steve Holthaus, Jason Rohde, Carl Colsch, Tory Reicks and Adam Speicher.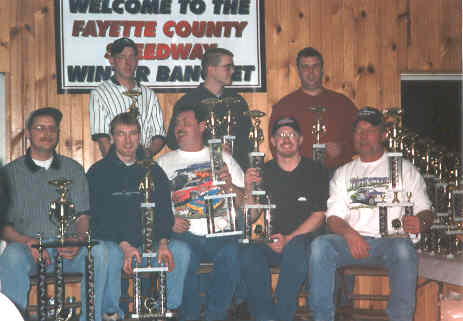 Pure Stock

Top: Nate Lerch, Kurt Krauskopf, and Cory Huinker.

Bottom: Dan Rausch, Bud Johnson, Lee Nuehring, Chris Burington, and Jeff Johnson.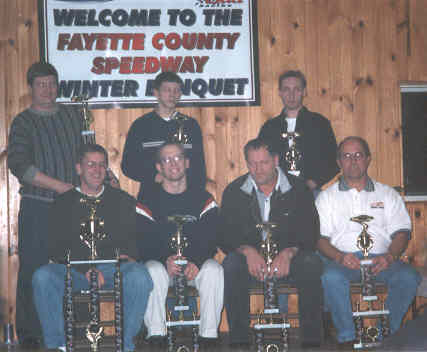 Modified
Top: Todd Ihde, Dan Bohr, and Tim Heins.
Bottom: Todd Ihde, Darin Duffy, Kevin Schroeder, and Jan Messer.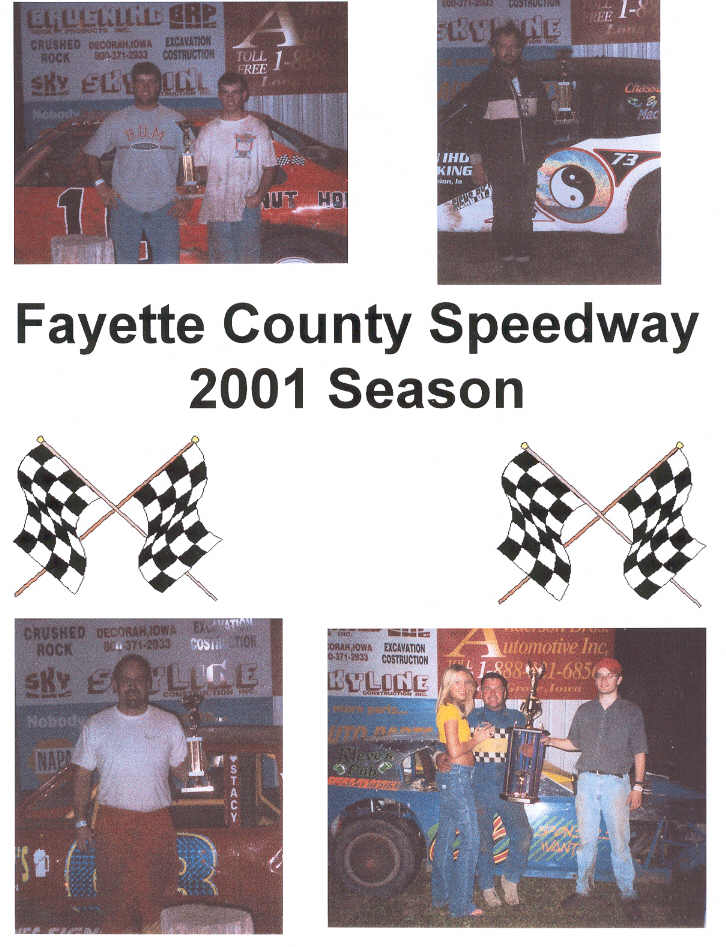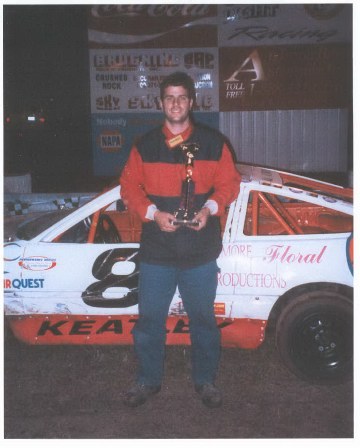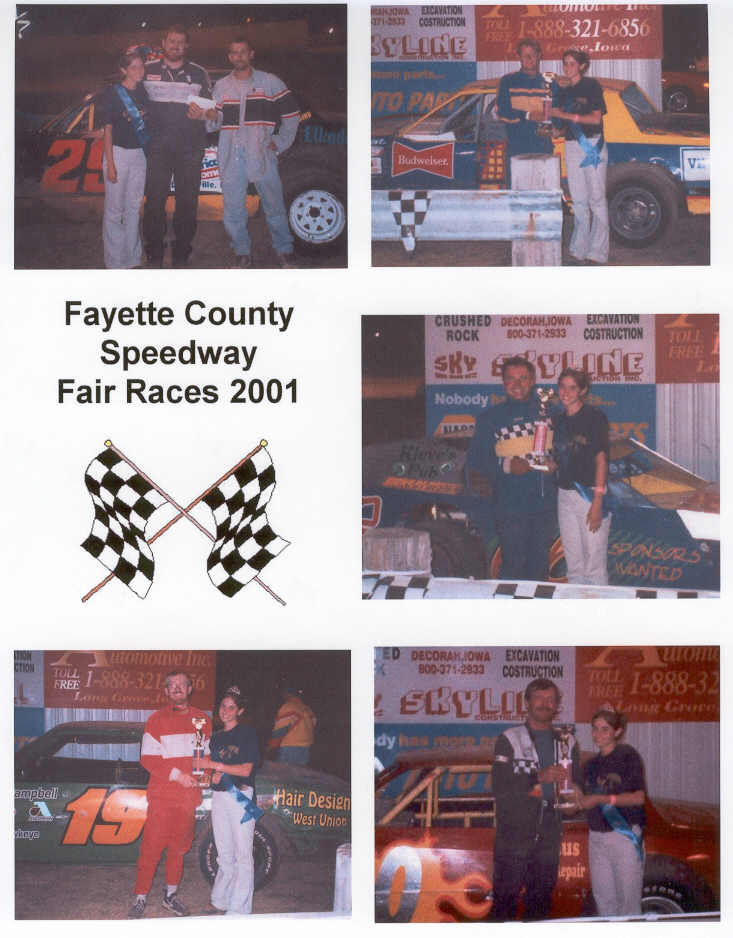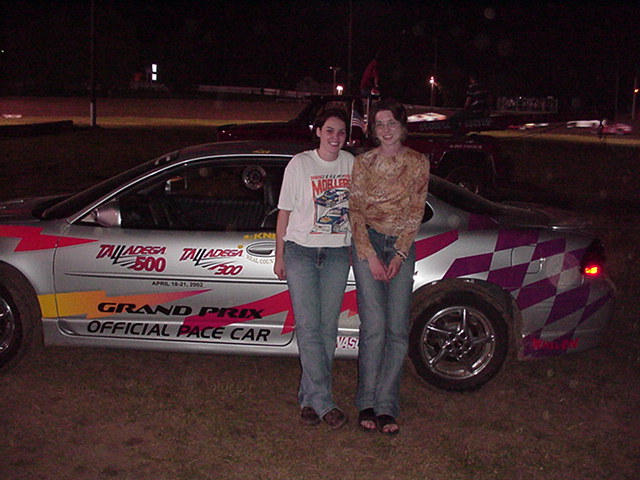 Pace Car Drivers